Benefits of different colored UV lenses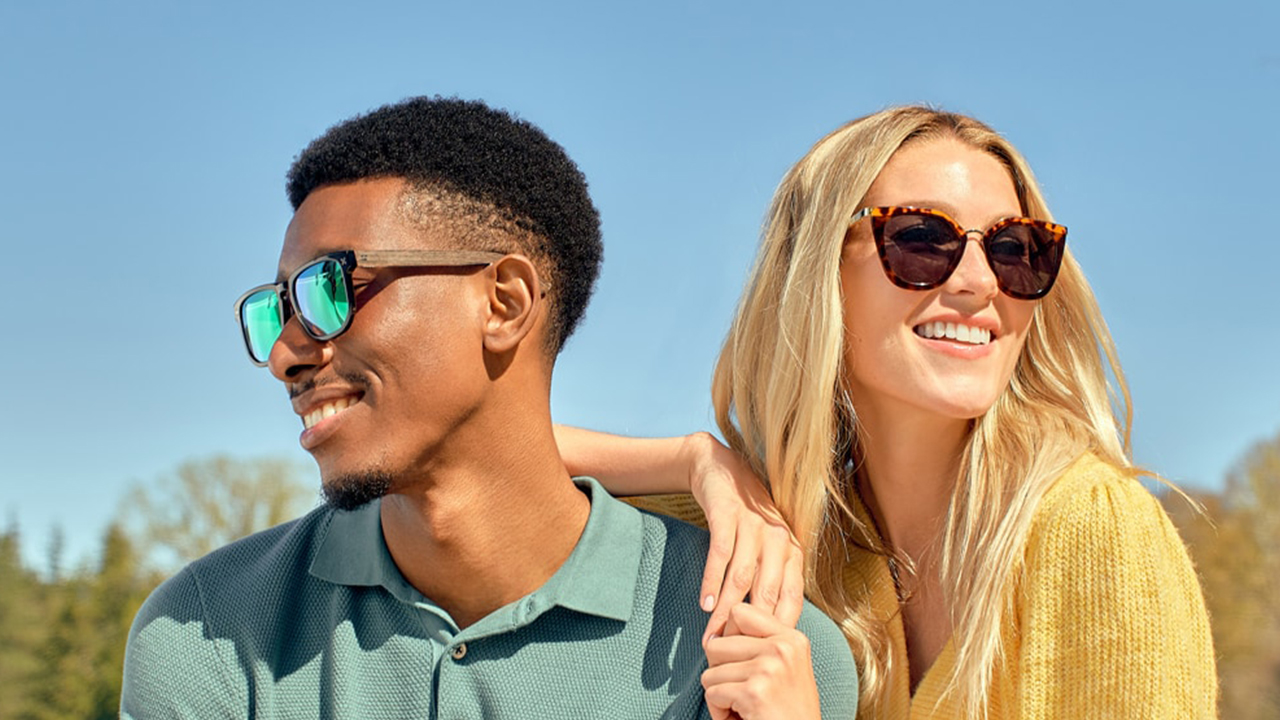 We all need a high-quality pair of UV sunglasses to keep us protected from the sun!
Sunglass lenses come in different tinted colors and sizes.
You already know that tinted lenses protect your eyes against harmful ultraviolet rays.
But, do you know that these different colors provide different benefits?
However, the color of your lens will not show you how much protection it offers.
It's all in the UV label, as your UV lens should be labeled as 100% UV protected, whatever color the lens is  
But different colors in lenses can enhance and alter your view.
For example, some lens shades will enhance the colors, some lenses will reduce glare and block unnecessary light.
Out of all the colors and lens types, it is important to choose the best for your eyes, according to your styling preference and daily lifestyle.
The different colors in lenses and their benefits
Green
Green lenses in sunglasses offer protection from blue light rays.
It also reduces glare in bright sunlight.
So, if you are someone who spends time outside, green-colored sunglass lenses will be perfect for you! 
Gray
Gray color lenses in sunglasses offer ideal protection on water grounds.
So, this color in lenses will be ideal for fishing on a sunny day.
Grey lenses also offer protection on cloudy days, to reduce the gloomy glare and offer comfort to the eyes!
Blue & Purple
Blue- and purple-colored lenses offer enhanced and stunning color vision.
These types of lenses also offer clear vision in foggy and misty weather
So, Blue and Purple lenses are also perfect for spending time outside.
Red & Pink
Red and pink tinted lenses offer protection against blue light and they also reduce eye strain!
Yellow, Orange & Gold
Light colors such as yellow and gold are perfect for low-light conditions!
They also offer protection against blue light while making your surroundings brighter
So, these types of lenses are ideal for indoor and outdoor sports!
Amber & Brown
Amber or brown-colored lenses help to make the cloudy days a little brighter!
These are also ideal for depth perception, so you can wear these when you need to view objects that are small and far!
So, before you purchase your next brand-new pair of sunglasses, make sure to consider these types and colors of lenses!
UV protection is recommended against harmful light rays
That's why every branded Zeiss and Synchrony lens comes with a full UV and blue light filter coating regardless of the tint color you choose for your lenses
Where to purchase high-quality UV and Blue light filter glasses?
At Wickramarachchi Opticians, we provide high-quality UV-protected lenses with world-renowned brands such as Zeiss and Synchrony.
Choosing the ideal UV protective lens is easy. But if you need extra support, our certified optometrists will help you in selecting the best type of UV and blue light lens for your eyes.
Visit Wickramarachchi Opticians to experience guaranteed care in eye health.
Find your nearest outlet here