NEW COCHLEAR TECHNOLOGY IN SRI LANKA: Event by Wickramarachchi Hearing Care and Cochlear Australia LTD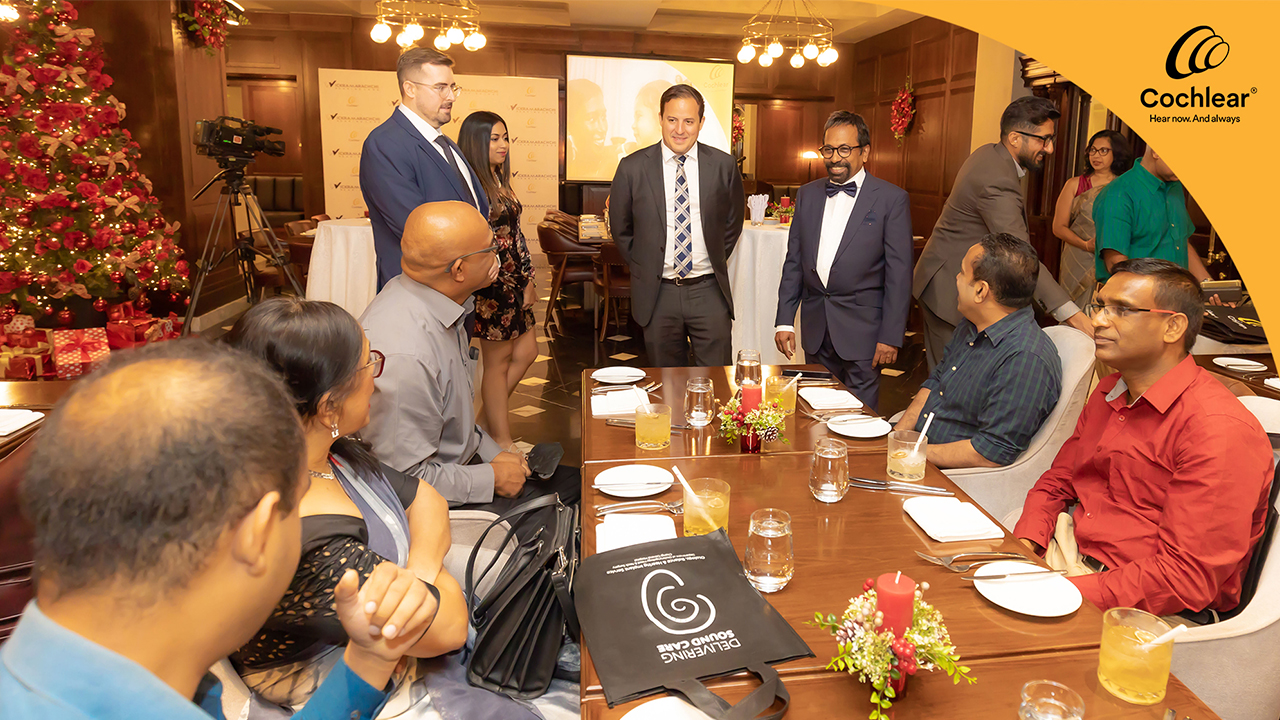 Cochlear and Wickramarachchi Hearing care organized a cocktail and dinner event on the 26th of November 2022 at the Kingsbury Hotel in Colombo.
Wickramarachchi Hearing care is the exclusive provider of Cochlear Australia LTD implants in the country. 
The event took place in the presence of Mr. Luis Nunara – Cochlear's Product Marketing Manager from Sydney Australia. Renowned ENT consultants, doctors, and Audiologists from Sri Lanka attended the event to listen to Mr. Nunara speak.
Mr. Nunara shared his valuable industry insights, and technological advancements, and introduced new products that are coming to Sri Lanka.
The event showed a very promising advancement for Cochlear technology in Sri Lanka.
Cochlear Australia LTD is an innovator and world leader in its field because they have:
The most implants worldwide (450,000).
The most advanced technology (22 channels and perimodiolar electrodes).
The most reliable cochlear implant is available on the market (99.75%).
Wickramarachchi Hearing care has successfully completed 940 cochlear implant surgeries to date. The company expects to reach 1,000 in 2023.